Behind many of these business owners an accountant plays a less visible yet crucial role in driving the business and ensuring success for the owners.
According to recent Intuit research, 77 per cent of small businesses use an accountant for large financial reporting activities – such as filing tax returns and helping with end-of-year bookkeeping.
However there are some accountants who have ongoing relationships with small businesses that go far beyond a one-off meeting every financial year. I regularly speak to small business owners about their relationship with their accountant and have found that the depth of relationship is often down to four main traits that make you indispensable to your customers.
The first is curiosity. Like many industries, accounting is adapting as new technology changes the way accountants and clients interact. Our small business customers tell us they're looking for their accountant to help them navigate this change and ensure their business is on the path to success. That means being constantly curious and learning as much as you can about your clients' businesses and the challenges and opportunities in their industries. You can also feed your curiosity by honing your own skills. Never stop learning and finding ways to improve your skillset. Curiosity will help to create an incredibly trusting and productive professional partnership.
Successful accountant/small business owner partnerships also require commitment. An owner's business is more than just their livelihood, it's also their passion. When an accountant works with SMBs, they need to be cognisant of the commitment the owners have taken on. Family life is compromised, financial pressures are constant and long hours are normal. The accountants who show the utmost commitment are those who will be truly valued by their small business customers. Passion is infectious, harness it within your own work and the rewards are endless.
Small business owners work hard to provide consistency in their offerings to customers. They want to ensure each product is of the highest quality or that the service they provide doesn't change vastly from one staff member to another. They work extremely hard to provide the best for their customers every day and they expect the same from their business partners. An accountant can further improve their relationship with a small business owner by doing regular informal check-ins to make sure they are happy with the standard and consistency of work that is being provided.
Accountants pride themselves on their technical skills. You worked hard at university and then completed the juggling act of work and professional exams to excel in your career. However, an exceptional accountant is not just someone who is technically excellent. Small businesses rely on communication that is clear. Many will struggle with the more complex aspects of bookkeeping, and they will be eternally grateful for an accountant who can explain things in simple and plain English. Asmall business owner can be confident with their financial decisions, knowing that they have been
explained fully by their accountant.
No small business is the same, but they are consistent in their ability to inspire with infectious passion. As an accountant, the ability to help them thrive remains a key motivation that will never change. Follow the four C's – curiosity, commitment, consistency and clarity – to build stronger relationships with clients and reinforce your role as a trusted adviser.
Nicolette Maury, managing director, Intuit Australia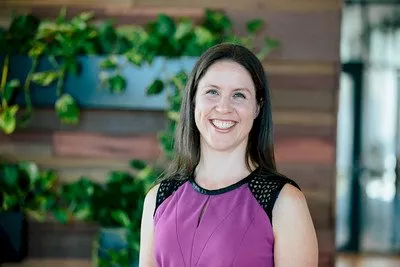 Nicolette Maury is Vice President and Country Manager of Intuit Australia, responsible for leading Intuit's rapidly expanding presence in Australia.
In this role, Ms Maury heads a fast-growing sales, marketing and customer care team to deliver dynamic business management solutions to small businesses and their financial advisors, along with world class customer support.
Prior to this role, Ms Maury spent eight years at eBay in a number of key positions covering new business development and incubation, social innovation and most recently customer experience and strategy.
As a senior associate at the Boston Consulting Group she provided strategic advice and business analysis for major Australian and global corporations.
In 2013, Ms Maury won the AFR Boss Young Executive of the Year Award.
She holds a Bachelor of Science degree in industrial chemistry from the University of New South Wales and is currently studying part time for an MBA through the Australian Graduate School of Management.