So what does this mean for accountants? How can accounting firms embrace technology yet still remain relevant and profitable? The answer is simple. Accounting firms must view technology as a positive effect on the industry and use it to their advantage to identify new revenue streams and ultimately change their business models.
Accounting technology in no way replaces the need for accountants and is not a threat to their livelihood, but instead affords them the opportunity to become a more trusted adviser. Technology provides accountants and accounting firms the opportunity to unleash their full potential and repackage their services in the form of business advisory. Rather than threatening the industry, it breathes new life into it.
Technology has reshaped the industry from what was compliance-based to now being reliance-based, hence there are a number of ways accountants can specifically utilise technology to be able to expand the services they can offer. Technology now offers accountants mobility, 24/7 access, visibility of clients' data and these enhanced functions provide accountants the foundation for building and expanding their service offerings. 
The visibility of data available through modern accounting technology and business intelligence tools enables accountants to view accounts, create reports and view dashboards in real time; all game changers in the relationship accountants share with their clients. These technological capabilities enable accountants to offer a wider variety of advisory services including virtual management accounting services, financial advisory services (forecasting), strategic advice, workshops and review sessions while outlining tasks for future annual proposals.
However, technology is only an enabler, and cannot do all of the work. Accountants must be proactive and have conversations with their clients about the changing nature of the relationship and be upfront about what they can offer. Accountants can now tailor their services to each and every client and assist them in realising the potential of the additional services. Using these three simple steps will make the accountant's contribution even more valuable:
Have an open discussion around the best way to utilise both accounting and strategic advice
Conduct a needs analysis – being armed with analytics and a better understanding of your client's business will lead to a more positive discussion
Produce a proposal including a roadmap and clearly outlined goals
These new and reliable revenue channels will enable accountants to evolve with the changing nature of the industry and take their services far beyond compliance and at the same time secure clients for the long term.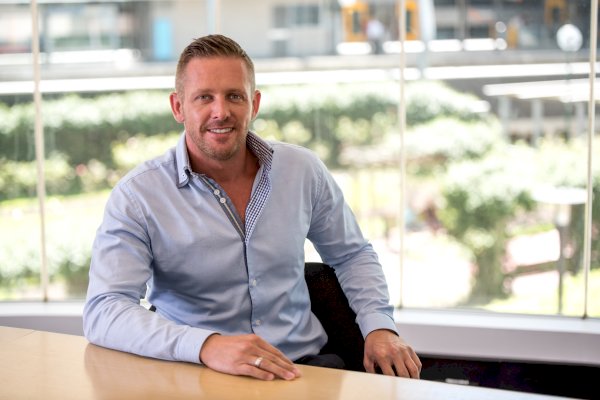 Lukas has an impressive career globally in setting up strategic channels for fast growing technology companies, and has recently joined as General Manager to drive aggressive business growth of Sage's new cloud accounting solution for small businesses, Sage One.
Lukas' career started pre-GFC in the London Investment banking arena, where he worked for BNP Paribas and ABN AMRO for a number of years in e-trading support and analyst roles, before moving to Barcelona to drive sales growth for Vendo, a global cloud-based payment gateway service.
Passionate about reimagining the way small businesses work through technology advancements, Lukas has ambitions to drive rapid adoption of Sage One amongst small businesses in Australia to enable them to succeed.