Luckily, in today's evolving workplace, there are multiple avenues for outsourcing, streamlining or automating non-core activities. In fact, by outsourcing your non-core activities to an organisation that specialises in them, you are likely to be participating in a combination of all of the above.
Below are three advantages of outsourcing your non-core functions.
1) IT'S CHEAPER
We don't need to tell you how important it is to remove unnecessary expenditures. By outsourcing your non-core activities to a specialist in that function, your activities will be taken over by an organisation with systems in place designed to harness economies of scale.
As an example, a social media specialist would have systems that enable mass scheduling of highly tailored posts across a number of different platforms, for all their different clients. They would have software that generates detailed reports on performance, and mechanisms to easily adjust their activity according to these results.
Compare this to manually generating social activity internally, or purchasing expensive programs to use just on your own accounts.
2) THEY'RE EXPERTS
Not only can outsourcing result in cost efficiencies, but these efficiencies will be delivered by organisations with years of dedicated experience in that particular function. For this reason, there will be minimal time wasted bumbling around with trial and error – the activity will be performed in the right way from the outset.
Outsourcing can also be of great use to your internal employees. Exposing them to the work of experts could help shape the way they will carry out tasks in future, or perhaps open them up to new ways of thinking around the office.
3) YOU CAN FOCUS ON WHAT YOU DO BEST
Steve Jobs used a concept known as the Pareto Principle to determine the most profitable aspects of his company. The Pareto Principle dictates that you should focus on the 20 per cent of your work which will yield 80 per cent of the results. This ensured activities at Apple were structured in such a way that the focus was on the areas that would result in growth, placing it above its competitors in the same field.
As an example, though administration work is crucial to any smooth operation, it doesn't directly contribute to growth. This means that time dedicated to this function is time not spent contacting new clients or providing additional value to your current clients – both activities that could lead to business growth. By outsourcing these types of functions, your focus will remain firmly on what your business does best.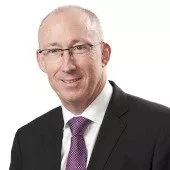 Bruce Coombes knows accountants. After 30+ years' experience in Asian and Australian tax, outsourcing to Malaysia, CA programme exam writing, public practice, board appointments and more, he openly admits he has "been in the profession since first having hair."
Bruce noticed accountants had a big problem: clients often took a long time to pay. Chasing payment was time-consuming and relationship damaging, so Bruce founded a solution. QuickFee is a Professional Fee Funding service that pays the invoices of accounting firms within 3 business days, while allowing their clients to pay in instalments.