Here are a few things that I believe you should know that will assist with your own understanding about life insurance and which you can pass on to your clients.
Life insurers do pay claims
Despite some people believing that a life insurer will do what they can to get out of paying claims, claims are what they are in the business for and their reputation and longevity depend on paying claims.  The Risk Store revealed that life insurance payments in Australia, for all forms of financial protection, were in excess of $5 billion over a 12-month period (published in June 2014).
Fully underwritten cover reduces price and risk
Not all life insurance policies are the same.  Some are fully underwritten and some are not.  It is important to understand what it means to be fully underwritten so you can determine which type of policy you prefer.
i) Fully underwritten: Underwriting is a term used by life insurers to describe the process of assessing risk, ensuring that the cost of the cover is proportionate to the risks faced by the individual concerned. People with similar risk pay similar premium rates.
Underwriting takes place when you submit your application. As a minimum you will be asked to complete an application form and a medical questionnaire.  Some insurers will complete these forms for you over the phone in around 25 minutes, depending on your health. Life insurers then rely on information from a range of sources.
Approximately 93 per cent of applicants that go through the underwriting process will not experience any difficulty and will end up paying the standard premium rates for their life insurance (Source Lifewise).
ii) Not fully underwritten: Many life policies you buy online or through call centers ask only a few questions upfront and are not fully underwritten. Some of these policies include a pre-existing exclusion clause – whereby they aren't required to pay a claim resulting from a pre-existing medical condition you have. Sometimes you may not even know you have the condition.
The claims process for policies that are not fully underwritten is usually longer than those for underwritten policies, as the insurer is required to find out more information on the life insured after the claim. And because they didn't fully ascertain the risk at the outset, they usually charge higher premiums than fully underwritten policies.
In short, fully underwritten cover means greater certainty at claims time and often lower premiums. This gives you peace of mind knowing what you are covered for and should a claim event occur.
Life insurance refers to many types of covers
Life insurance is a confusing term, because it relates to a type of cover (eg. life cover – also known as death cover) and a type of insurance that includes many types of covers (such as trauma cover, TPD cover and income protection cover). Have I confused you?
So when people talk about life insurance, they can be talking about a number of different types of covers. Here is a snapshot of the four types of covers often classified as "life insurance":
Life cover
A lump sum payment in case you pass away or become terminally ill, to help clear your debts and support your loved ones.
Total and permanent disability (TPD) cover
A lump sum payment in case you're never able to work again because of sickness or injury. This can help you adapt your home or pay for care, as well as clear debts and support ongoing expenses.
Trauma cover 
A lump sum payment in case you suffer a defined medical condition or trauma such as cancer that impacts on your life and lifestyle. This can help pay off debts and treatment expenses or even cover the costs of a therapeutic trip.
Income protection cover
Pays you a monthly benefit to support you and your family if you are sick or injured and can't perform your duties at work.
Most life insurance offers guaranteed renewability 
One great thing about life insurance, is that once you take out a life insurance policy, you do not have an obligation to inform the insurer if your health situation or lifestyle changes, and as long as you pay your premiums on time, your insurer guarantees to renew your policy every year, up to the maximum renewal age on your policy.
Many people therefore take out cover when they are young and healthy, to ensure they can remain covered into the future.
Life insurers are regulated by APRA
The Australian Prudential Regulatory Authority (APRA) is a statutory authority of the Australian government and the prudential regulator of the Australian financial services industry. APRA regulates Australian life companies to ensure they meet strict capital and governance guidelines. 
Income protection covers many things but not redundancy
Income protection can be a very useful cover, as it pays you a monthly amount of up to 75 per cent of your income to support you and your family if you are sick or injured and can't perform your work duties. It is also usually tax deductible.
It is important to note that income protection insurance does not protect you from redundancy. Nor will you be covered if you are fired, or if for some reason you have to leave work voluntarily.
In fact, unlike in the United States and the United Kingdom, it is against the law in Australia for life insurers to provide unemployment cover in their policies.
While you can't receive payments from life insurance cover if you lose your job, there are other forms of support that some Australian general insurance providers offer. These can include redundancy and unemployment benefits, however they will typically have three-month waiting periods, short benefit periods and can be very expensive.
Premiums can include built-in upfront commissions
Many people are not aware that when they purchase life insurance through an adviser, the adviser is usually paid an upfront commission by the insurer of over 110 per cent of your first-year premium, plus around 10-15 per cent of your annual premiums as commission.  This is naturally built-into the cost of your cover through higher premiums.
ASIC released a report in October 2014 recommending this remuneration structure change due to conflicts with clients' best interests and life insurance unaffordability.
At this exciting time, life insurance may seem unnecessary to many people. By making a decision to get protected now, they can secure their financial future and potentially avoid a great deal of stress and anguish that could arise should things go wrong and the unfortunate happen. No matter how fit, healthy and hard-working we may be, terrible things can still strike unexpectedly, and if they do, it's important to know that all financial obligations could be covered, not only in the event of death but also on severe disablement.
The next question you could ask yourself is how much life insurance cover you may need. I will elaborate on this topic in detail in my next article.
Please note that the information we provide here is not advice but general information only.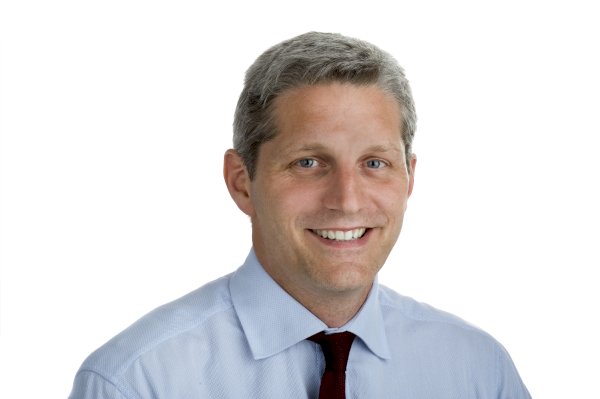 Anthony Brown is the Chief Executive Officer and Director of NobleOak. Anthony has over 20 years of experience in marketing, strategy, operations and distribution with a focus on financial services. He was previously COO at AMP Capital, Head of Strategy and Marketing at Hillross (AMP Financial Services), Head of Marketing and Product Development at Promina insurance, Head of Commercial Insurance Marketing at Suncorp, and Manager at KPMG. Anthony has completed the General Management Program at Harvard Business School, has an MBA from the AGSM, and is a Chartered Accountant. He also holds a Bachelor of Economics degree (University of Sydney) and a Master of Commerce degree (University of NSW).