In short, the need for a trusted accounting partner has never been greater. In parallel, the shift to the cloud continues, freeing up firms to provide greater insights and strategic advice to their small business clients.
At Intuit, we're passionate about helping accountants and bookkeepers succeed. We have just launched the second instalment in our Firm of the Future series to help firms leverage technology to drive leads and grow their business. Here are my top three tips to help you build an even stronger foundation this year.
1. Move to the cloud
Australians are some of the fastest adopters of technology in the world and that's reflected in the high adoption of cloud accounting in Australia and New Zealand. With small businesses making the move to the cloud, it's critical for accounting and bookkeeping firms to do the same.
Recent research found one third of accounting firms still hadn't shifted to the cloud. Perhaps unsurprisingly, older accountants were less likely to have adopted the technology. The research found less than half (45 per cent) of those over 50 were using cloud accounting, compared to around 75 per cent of those under 35.

The benefits of the cloud are no secret. It enables your firm to boost productivity with access to clients' information from anywhere, at any time and on any device. Most importantly, it means you and your clients have access to a full picture of the business' finances in real time so the advice you provide is based on accurate data.
2. Build relationships as a trusted adviser
Given the current competitive landscape, more than ever, clients will look to their accounting adviser for guidance on how to grow their business and drive profitability.

With cloud accounting, time that was once spent keying in data can now be spent critically reviewing and analysing the information to draw out useful insights. This means the small business receives not only complete and accurate data, but also real insights on performance, facilitating more strategic and effective decision-making.

However, offering this service to new and existing clients at no additional cost doesn't recognise the intrinsic value delivered. Value-based billing is the answer. Using this method, firms can package up the service and assign a price based on the value to the client rather than the time it takes.
3. Leverage digital marketing to grow your practice

Our accounting and bookkeeping customers tell us they struggle to find the time to market themselves to prospects. Many would like to use digital and social channels, but aren't yet sure how to do this.

This isn't unusual according to the 2015 Digital Strategy Benchmark Report. It found just 16 per cent of top firms used marketing automation technology, almost half (45 per cent) don't have a blog and just 28 per cent have a website optimised for mobile, despite this being a common way for customers to access information.

Gone are the days when traditional advertising or word-of-mouth was enough to build and maintain a strong business. Today, digital channels, content marketing and social media are critical to build profitability and drive leads. Best of all, it's targeted, affordable and easy to do once you know how.
Australian accounting and bookkeeping firms are at various stages of the transformation to a 'Firm of the Future'. The early adopters are already reaping the rewards of moving to the cloud, building relationships as a trusted adviser and using digital marketing. Making the shift now will enable your firm to drive leads from new clients and grow your business in 2016.

I'd love to know what you think about using digital channels to grow your business. Please share your thoughts in the comments below.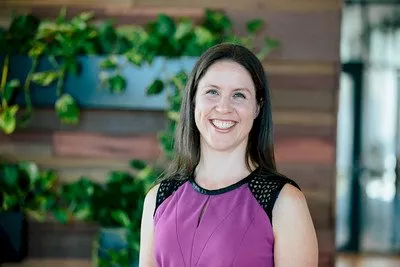 Nicolette Maury is Vice President and Country Manager of Intuit Australia, responsible for leading Intuit's rapidly expanding presence in Australia.
In this role, Ms Maury heads a fast-growing sales, marketing and customer care team to deliver dynamic business management solutions to small businesses and their financial advisors, along with world class customer support.
Prior to this role, Ms Maury spent eight years at eBay in a number of key positions covering new business development and incubation, social innovation and most recently customer experience and strategy.
As a senior associate at the Boston Consulting Group she provided strategic advice and business analysis for major Australian and global corporations.
In 2013, Ms Maury won the AFR Boss Young Executive of the Year Award.
She holds a Bachelor of Science degree in industrial chemistry from the University of New South Wales and is currently studying part time for an MBA through the Australian Graduate School of Management.