1: Create a business plan for the year
Develop a clear roadmap for the coming year. Your planning session ought to map out priorities and focus on areas that will deliver real value for the business.Don't forget that the resulting business plan and roadmap must also take into account your business strengths and opportunities.
2: Benchmark and measure your progress
January is a great time to put measures in place to assess your progress towards achieving your overall business goal. Rather than working towards a 12-month goal, you may find it more manageable to breakdown your annual goal into weekly or monthly targets.
Having clear benchmarks and measures in place will give you good visibility over the effectiveness of your approach and give you time to change tact if the business isn't performing as expected.
3: Get on top of your finances
It's not uncommon for accounting and bookkeeping firms to be so busy with client work that they spend less time focusing on their own finances. As we're halfway through the financial year, January is a good time to review your financials and assess the next steps.
4: Make client satisfaction a priority
In order for your business to grow in 2016, it is essential to prioritise client satisfaction. Use the quieter time in January to check in with your clients and continue nurturing client relationships. Never forget that their success is your success.
5: Help employees feel fulfilled
As a service-based business, your employees are your biggest asset. January is a great time to re-connect with the team to discuss their professional development, aims and ambitions for the year. This will not only motivate your employees, but also ensure your team's skills, capabilities and interests are aligned with their roles and the firm's goals. It's also a good idea to include their career plans in your overall business plan, as it will remind you to train and develop your staff at various intervals throughout the year.
6: Embrace new technologies
In order to streamline your business efforts, consider tools and technology that can do the leg work for you, enabling you to focus on the big picture. Recent research conducted by Intuit and PayPal revealed more than half of accountants and bookkeepers acknowledge quicker payment would
positively impact their business, yet just 38 per cent of accountants and 23 per cent of bookkeepers accept electronic payment – a service that enables faster invoice payment.
If you haven't already, spend the quieter January period looking at business tools and technologies that will automate and improve efficiencies. 
7: Get mobile
63 per cent of small business owners using mobile devices and apps say the technology has saved an average of 7.5 hours per week – the equivalent of nine working weeks each year. That's precious time that could be spent on critical functions like business planning, client satisfaction or employee development.
Mobile compatibility will give you the ability to access business information and programs anywhere, anytime which gives you and your business increased flexibility and a better chance of success in 2016.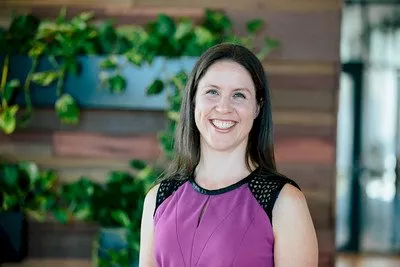 Nicolette Maury is Vice President and Country Manager of Intuit Australia, responsible for leading Intuit's rapidly expanding presence in Australia.
In this role, Ms Maury heads a fast-growing sales, marketing and customer care team to deliver dynamic business management solutions to small businesses and their financial advisors, along with world class customer support.
Prior to this role, Ms Maury spent eight years at eBay in a number of key positions covering new business development and incubation, social innovation and most recently customer experience and strategy.
As a senior associate at the Boston Consulting Group she provided strategic advice and business analysis for major Australian and global corporations.
In 2013, Ms Maury won the AFR Boss Young Executive of the Year Award.
She holds a Bachelor of Science degree in industrial chemistry from the University of New South Wales and is currently studying part time for an MBA through the Australian Graduate School of Management.