Topping the list is disrupting your CV by adding a digital element to help you stand out. After all, having the right qualifications, skills and experience are no longer enough. Today even accountancy & finance professionals need to be willing to show your digital expertise, while also integrating social media into your job search.
It's also important to be relevant by targeting realistic jobs and building a relevant network of connections.
Here's our full list of tips to help your 2016 job search run smoothly:
1. Disrupt your CV: We've all heard of digital disruption, so think about how you could 'disrupt' your CV and add a digital element to it. While a traditional CV remains the accepted way to show you have the necessary skills and experience for the role, you could add a link to a blog post, website or video that demonstrates your expertise in a particular area. Adding such links at the end of your CV will help you stand out – provided they are relevant to the role you have applied for.
2. Align your online and offline CVs: Hiring managers will research you online, so make sure the CV you submit matches your online profile. Any discrepancies throw up a red flag. At the very least you'll be asked some hard questions in the interview, and at worst your CV will be removed from consideration.
3. Be open to freelancing: Expect the number of contract and temporary assignments to continue to surge ahead. With employers looking for flexible headcounts and jobseekers looking to expand their industry experience and networks, freelancing is an option worth considering.
4. Target realistic jobs: Employers are becoming more impatient with candidates who apply for a role that they are not suitable for. In 2016 it is therefore important to be realistic in the roles you consider, and clearly demonstrate your suitability for a role based upon your experience.
5. Promote yourself: You need to go outside your comfort zone and promote yourself on social media to get ahead in 2016. A LinkedIn account will not be enough if you are not active online – so like, post, share and comment on relevant content, ask for endorsements, be active in relevant groups and showcase examples of your work and achievements.
6. Study relevant qualifications: Keep up-to-date with industry developments. If you need to undertake training make sure it's the right training. So do your research and work towards the qualifications that employers actually value.
7. Be a change agent: In our increasingly technologically sophisticated world of work it's inevitable that significant changes lie ahead. Employers are starting to look for candidates with an appetite for change, so in 2016 make sure you are known for driving innovation, integrating technology and learning best practice from others in order to make informed changes to the way business is done.
8. Size doesn't matter: If you choose not to hide your LinkedIn connections, be aware that employers can make assumptions about you based on the quality of your online connections. For many employers, the value you can bring to their business is an important consideration in their hiring decision. Your connections should show potential employers that you are associated with people relevant to your field, which can be a powerful endorsement of your reach.
9. Learn to cope with rejection: Highly-skilled professionals are in high demand, but that doesn't mean employers will leap at the first candidate they find. As well as the required technical skills you need to have the right industry background and cultural fit, which means it could take a few applications before you find the right role for you. Don't take the rejection personally.
10. Stay on top of a recruiter's talent list: There are a few simple ways to stay at the top of your recruiter's talent list. These include keeping your recruiter informed by updating them if your circumstances change, following their advice, and keeping your word. So if you say you're only interested in permanent work then decline an interview for a more lucrative contract role your credibility with your recruiter will take a hit. Similarly, trust your recruiter and don't go over their head to contact an employer direct.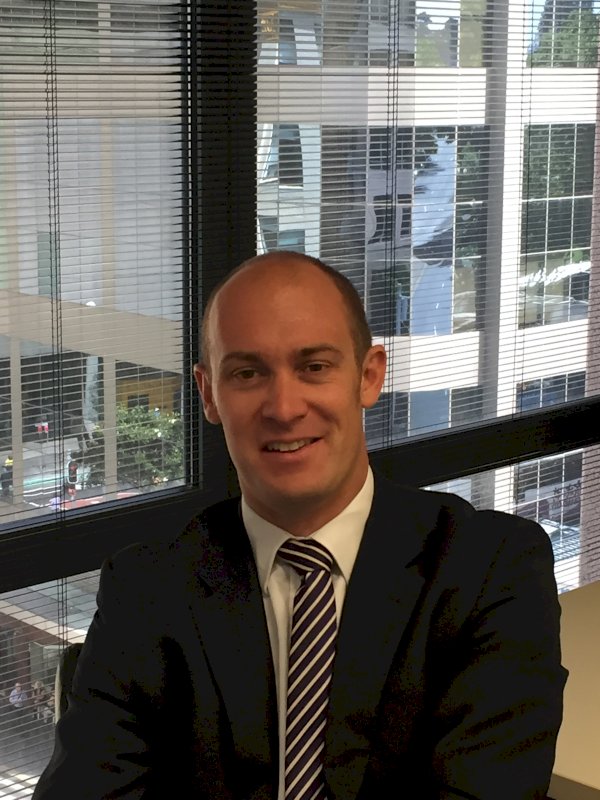 David Cawley is Regional Director of Hays Accountancy & Finance nationally and also has full operational responsibility for regional offices in NSW, including Burwood, Hurstville, Liverpool, Parramatta and Wollongong. He has overall responsibility for over 35 staff based in these locations.
David began his career with Hays Education, based in the UK over 12 years ago. Here he was instrumental in establishing a number of new business areas and managed a number of outsourced public sector contracts. David has worked extensively across both the private and public sector within both the UK and Australia and has extensive experience within the temp and perm market.
David took the opportunity to relocate to Australia with Hays in August 2010. David has a BSc degree within Architecture and Town and Country Planning.