Running a successful accounting firm requires wearing many hats.
Aside from providing exceptional business and taxation advice, it takes the ability to assemble and manage a top quality team. It involves switching between leading, doing and delegating – often on a daily basis. And, possibly most importantly, it requires striking that sometimes quite difficult balance between shoring up client relations, and shoring up profitability and cash flow.
For this reason, late client payments can represent a double-edged sword. Chasing down late-paying customers can disrupt your cash flow and waste valuable resources. It can also add a negative element to your correspondence that can be damaging to client relations.
Below are some simple ways to get your clients to pay on time without putting a strain on the relationship.
1. Communicate, communicate, communicate
You are an experienced professional and should be paid as such for your time and your skills. For this reason, it's important to be very clear with your clients during your initial consultations about the costs involved in engaging your services. That way, if they do sign up, it will be with a full understanding of how much money they will need to commit – no surprises or shocks to the budget.
Providing payment options in your engagement letters can also help to clarify this, and confirm how they intend to settle your eventual invoice.
2. Offer easy payment methods
Nowadays, everybody is looking for the most convenient way to take care of chores such as bill payments. There are services available, such as professional fee funding, that allow you to give your clients the option to pay as they go in monthly instalments via direct debit, the same way they would pay a phone bill or make a mortgage repayment.
This 'set and forget' method helps your clients stay in better control of their own finances. Professional fee funding providers will also pay you your invoice in full upfront, meaning you won't forego any cash flow, and will avoid having to follow up on unpaid invoices.
3. Create an early payment incentive
Some businesses offer a discount for paying upfront, or paying within a set amount of time. This is great as your clients will be happy knowing that they have managed to reduce their bill.
Receiving early payments should also mean less admin work for you, saving you money and hassle.
4. Invoice online
According to Visa, 72 per cent of small businesses prefer to pay their suppliers and adviser online. It's also much faster to invoice via email, rather than spending time on printed bills and mailing costs.
An added benefit of sending online bills is that you can also offer clients the option to pay via credit card, direct deposit or even a link to your website with a payment portal for extra convenience. If you use a professional fee funding option, you can also add the option of repaying in monthly instalments by adding a simple link in your invoice – the ultimate convenience for your clients.

5. Be worth it!
It's not just your advice clients are paying for, it's also your service.
By going the extra mile wherever possible, your customers will be more likely to feel that your service is worth the cost. This will help you to develop a personal connection with them, prompting them to return the favour of professional, reliable service by settling their bills on time.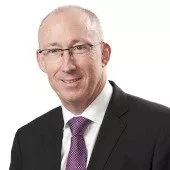 Bruce Coombes knows accountants. After 30+ years' experience in Asian and Australian tax, outsourcing to Malaysia, CA programme exam writing, public practice, board appointments and more, he openly admits he has "been in the profession since first having hair."
Bruce noticed accountants had a big problem: clients often took a long time to pay. Chasing payment was time-consuming and relationship damaging, so Bruce founded a solution. QuickFee is a Professional Fee Funding service that pays the invoices of accounting firms within 3 business days, while allowing their clients to pay in instalments.