I recently came across a blog (Jim Thompson, One Rabbit) which highlighted the fact that being client focused is not a claim that differentiates firms – it's simply a condition of entry for firms expecting to retain their clients. It's not surprising that whilst many clients are basically happy with the service that their accountant provides, they are not exactly shouting their accountant's level of client focus in the streets!
Perhaps the best indication of your level of client service is the number of unsolicited referrals you're receiving from your clients. How many are you receiving?
What does this tell you?
So, what can you do to convert your clients from good customers into true advocates? You must aim to EXCEED their expectations.
Step 1 – Deliver what you promise
The obvious starting point, which everyone knows, but many firms lose sight of this over time. A key to delivering what you promise is to tell your clients up front, what you will do, when and how you will do it and how much it will cost. It's a lot more than a simple engagement letter. If you can communicate expectations up front, you are already ahead of the game in exceeding those expectations. Also, don't promise what you can't deliver. A client may be unhappy with a turnaround time of 30 days when he's been promised 20, but he may be happy with 30 days when he's been promised 40!
Step 2 – Promptly fix what goes wrong.
It's not surprising how often professional service providers blame everyone else except themselves when things go wrong. Or, even worse, when they procrastinate for days (and weeks) over how to handle a client when it's obvious a mistake has been made. Even if the client is at first glance responsible, perhaps the real problem is that the firm has not been proactive in preventing the issue from developing in the first place. Learn from your mistakes and engage the client in developing a solution.
Step 3 – Know your client's problems.
You're engaged by the client to process their tax returns, not to solve their problems, right? If you want to provide a service that meets their basic compliance needs, you will get paid for your service (perhaps reluctantly, given that most clients don't see real value in processing and completing tax returns). Have you taken the time to really understand your client's business or personal financial issues and goals? By understanding your client's needs, you're far more likely to be asked to help them as a trusted adviser.
Step 4 – Market and sell your clients
Tout your clients' achievements as much if not more than your own in a white paper or case study. Remember, that's what prospects care about (and not a blurb about how wonderful your firm and its offerings are). They want to know how you work with clients to help them achieve great results.
Step 5- Get a new value proposition
Getting clients to advocate for you is a lot different from getting them to buy your products and services. It should come as no surprise that it may require a new value proposition. 'We're more than just bean counters' isn't going to cut it in a world where progressive accounting firms are exclaiming 'We have small business superpowers that can help you manage it all!'
Simple tips and hints to make an impact with your clients:
If this isn't enough, then consider these simple actions that you can take to really make an impact in your client's lives:
1. Pick up the phone and ask 'how's it going?'
2. Show appreciation for your client's patronage by thanking them.
3. Help them with services you don't provide, as an adviser.
4. Interact with clients outside the normal business setting.
5. Do something, anything, that your clients won't expect.
Once you embrace this, you'll find that your clients can help you grow your business in remarkable ways.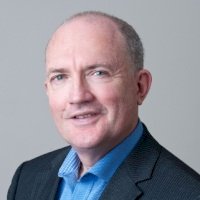 As senior advisor with High Tech Soft Touch, Dale has a specific interest in the helping the staff of accounting firms to really engage with their clients. He assist firms with the integration of compliance, business and financial advisory services. HTST's eLearning platform provides accounting and advisory firms with self-paced learning programs in the areas of business advice, team coaching, workflow management and client communications.