In many respects, ensuring clients' compliance will remain indispensable but meeting end-of-year reporting requirements will become easier than ever when automated. Software will take the reins for much of the grunt work required to compute the data for compliance reporting. Clients will also come to rely upon the software to be constantly updated to reflect changing laws and regulation. For accountants this will be the great liberator. Time previously spent mining data will need to be devoted to the great challenge of the digital age: reinvention.
Billing
Moving from a static fixed schedule derived from fixed milestones for compliance reporting to ongoing business advice will lead to accountants re-evaluating the way they price their services.
Though hourly billing remains the standard for accountants, a definite trend towards fixed-billing is observable within the industry. Some business lines are more naturally suited to fixed-fee arrangements.
As compliance services become more automatic and predictable, they will become easier to package according to a fixed fee. Solutions that eliminate manually intensive data collection processes, such as SyncDirect, are key.
The two billing methods will likely exist side-by-side for the foreseeable future and accountants will need to consider their billing arrangements carefully to choose the method that most closely aligns with their services.
Processes
One of the best ways to ensure the future of a business in the era of digitisation is to streamline its processes.
Streamlining workflow is a natural complement to finding replacement growth for your business in a time when compliance revenue is likely to fall. Bringing workpaper processes – such as audit confirmation and payment analysis and management – under centralised management software cuts down valuable administrative time. This can be a serious gain for productivity and make it easier to take a holistic view of a client's financial position. And every hour not spent on administration is also one that can be spent reorienting a business' strategic direction. Applications like Virtual Cabinet document management systems will eliminate time-consuming exchanges that add little to client relationships and make processes more accountable. Offering solutions such as digital signature capabilities is one of the surest ways to show clients that an accounting practice has serious technical abilities.
Advice
Specialisation will be key to obtaining new clients in a digitised world. But a digital shift can help you hold onto existing clients, deepen your relationships with them and prepare for succession planning when leadership in a client's business changes.
It's been outlined previously that access to real-time data greatly deepens the possibilities for accountants to provide clients with advice about their business. But it will also provide data that you can use in customer relationship management. The right technology gives you a wealth of integrated data about your clients. This data will provide an insight into not only their corporate profile, but the people who make that business what it is, their relationships, and the changing profile of a business' leadership. Analysed correctly, these insights will help tailor approaches to a client and help to better understand the trajectory of their business.
The future is here
Inaction is no longer an option.
As the industry's lifeblood diminishes, accountants will need to reshape their businesses for a new digital future. Success will require a delicate balance that combines streamlining existing workflows and also investing in new skills and capabilities that can win new work.
Once you have set the strategic vision for your practice, you need to focus on acquiring the software solutions that will underpin it, whether desktop, hosted or cloud based.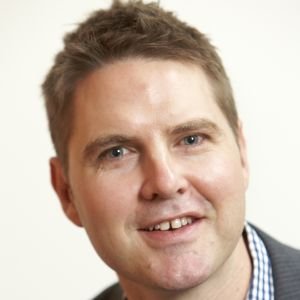 As managing director for Australia and New Zealand at Reckon, Sam Allert plays an integral role in helping firms successfully implement IT strategies to improve business processes and efficiencies. Sam drives a relationship focussed team that works together with clients to achieve great results. With many years' experience in this industry, Sam motivates his team, his clients and others around him to embrace technology and challenge change.