Now, more than 20 years later, the accounting and bookkeeping industry is widely embracing the next wave of indispensable technology provided by cloud computing.
The arrival of cloud applications like real-time bank feeds and the single ledger have allowed huge leaps forward in accounting over the past five years, and now the API (application programming interface) is ushering in a new era of efficiencies.
An API allows several pieces of software to communicate and share data so your cloud accounting package can plug into your client's point-of-sale, expenses or inventory systems. In the Xero eco-system, an API is also known as an "Add-On," with Xero being the core piece of accounting software.
Despite the next generation of tools being readily available, some accounting and bookkeeping firms have yet to deploy them. Michael Wood, the co-founder and director at Receipt Bank, has spoken widely about the technology revolution occurring in the industry and the importance for bookkeepers to embrace it. Here in Australia, we are witnessing the same thing.
Australian bookkeepers that are embracing the technology revolution of cloud computing and APIs have gained enormous efficiencies and higher margins and provide better service levels to their clients. It is those firms that are succeeding in the market and it is the firms that don't adopt that may be left behind.
Cloud computing is changing the economics of bookkeeping
Bookkeeping is at the forefront of innovation and automation in the accounting sector; its manual data-entry focus makes it easy to automate, and online software reduces the burden of manual processes allowing access to data in real time.
As a result, the role of bookkeeper is shifting from data entry to business advisory. With data gathered seamlessly from online software and apps, professionals have the time to perform valuable data analysis and develop key insights and business strategy. This has the potential to transform the whole client-accountant relationship and drive significant productivity gains.
Early adopters are reaping the benefits
Firms that are embracing technology are already seeing the benefits of cloud accounting, with higher margins, more efficiency and better service levels. They are using these advantages in different ways: some are decreasing their fees to accelerate their growth and exert fee pressure on everyone else. Others are using the margins for increased marketing, to make further investments in the business or to increase their take home. While a small but expanding group of firms are growing their revenues through advisory fees.
One bookkeeping business in Sydney, Cornerstone Group, has announced that it will add a 15 to 20 per cent loading to invoices of clients who don't use cloud-based accounting software and peripheral apps. This shows how much more expensive and inefficient it is to work with clients that aren't using new technologies and cloud accounting platforms
Firms embrace technology and software to get ahead
New businesses pop up every day to capitalise on the driving force of technology, all recognising one crucial fact: customers now expect and want services delivered through software. If they can order takeaway or make a bank transfer instantly through their phone, they'll want the same from their accountants. And ultimately, if you can offer the tech your clients know will make their lives easier, they'll stay with you for the long term. It's the companies that are embracing technology that will see growth and progress through productivity.
The rapid rise of software platforms like Xero and QBO shows that there will be many winners in this technology revolution. The potential benefits of cloud accounting are open to all firms in Australia who are ready to embrace them. The question is not whether technology will threaten bookkeepers but how long it will be until we realise its true value in driving our industry forward.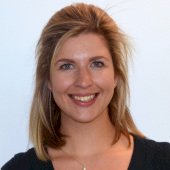 Sophie Hossack is Australia and New Zealand's country manager at Receipt Bank. As one of the first employees at Receipt Bank back in 2011, Sophie has worked in three of the sales teams around the world. She is now focusing on the ANZ market, helping accountants and bookkeepers to improve their efficiency and grow their business through automation.