Australia's accountancy and finance jobs market is the most buoyant it has been in 24 months with many organisations actively recruiting, according to the Hays quarterly report of skills in demand for April to June.
Payroll officers, credit controllers and financial accountants are topping the list of skills in demand across the country. One of the most active areas continues to be the growing construction and property sectors. Businesses within these sectors are increasing their headcount through both permanent and temporary-to-permanent placements.
In an encouraging trend for the economy as a whole, we're also seeing some growth in the SME market in the form of job share and part-time roles that are designed to support existing members of staff. Furthermore, as confidence returns to the SME market, companies are recruiting staff who can provide greater control of their finances.
For hiring employers, the focus is not only on securing a candidate with the right technical skills and experience, but also the right cultural fit. For this reason employers often take their time when recruiting to ensure they identify the candidate who is the best fit for their team and is most aligned with their way of operating.
In terms of skills in demand, end-to-end payroll officers are sought due to a shortage of new entrants into this job function. In particular, employers are looking for candidates who can implement change and put systems in place.
Operational accounting candidates, particularly SAP super users, are also sought after. Employers are putting emphasis on candidates with analytical skills and are starting to recognise that attracting these candidates can be a challenge due to the high demand. Also, demand has increased for temporary financial accountants to help with end of financial year workloads.
Credit controllers are also sought as companies focus on efficiencies and maximising cash flow. Those with dedicated experience in a credit control role, who can negotiate extremely well and develop client and customer relationships are the most highly sought. Employers often ask for candidates with specific industry experience and demand is expected to further increase following the end of the financial year.
The professional practice sector is also busy hiring. Business services seniors, intermediate and senior tax accountants, senior accountants and auditors are all sought for permanent positions.
Employers are also seeking to increase their full-time employees in financial services. They are looking for high-quality recruits who can contribute towards improving productivity and performance. Commercial analysts, risk professionals and finance managers/controllers are all in demand.
Meanwhile, the jobs market in the public sector in New South Wales is picking up and there has been strong activity for both temporary and permanent roles. Employers are requesting candidates who have diverse backgrounds. As smaller organisations develop a functional human resources department, there has been a rise in demand for candidates with a full-function payroll background.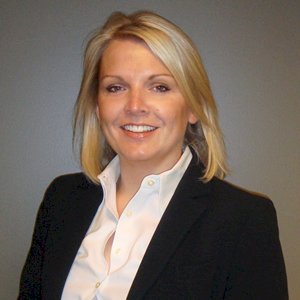 Lynne Roeder is Regional Director of Hays Accountancy & Finance, a specialism of recruiting experts Hays. She has over 16 years of experience within recruitment and is very passionate about the industry, which is why she is heavily involved in the training and development of recruiters at Hays.