I know of accounting firms who have specialised and developed a successful niche in a range of industries from aged care facilities, to caravan parks, pharmacies, medical practices; even the golf industry.
For many years the Professional Golfers Association of Australia has taken calls from members asking "Can you refer me to an accountant who can help me run my business and not just do a tax return?". Furthermore, many members have advised that they don't ever see their accountant, instead, saying they are just emailed out a report and told what needs to be signed. For some members that is all they need however for others it is well short of what they need from their most trusted advisor.
The PGA is 2014 launched an Approved Accountants program to address this issue. Fourteen practitioners from 11 firms spent two days at Royal Melbourne Golf Club in February. The first day included nine holes on the famed West Course followed by dinner and an entertaining dinner speech by Ian Stanley, winner of the Senior British Open.
Day two focused on providing delegates with a strong understanding of the golf industry from a variety of speakers including:
• The on course contracted Golf Professional who focused on the KPI's he used to manage success in his business including Gross Profit, Inventory Turnover and Net Profit rates on key inventory lines. Also on what he demands from his advisors to create and maintain a successful business.
• The PGA Training Manager who explained how PGA members are trained in business skills from trainee through to head professional.
• PGA Career Development Manager on career paths for members from tour professionals to on course professionals to members owning golf warehouses to some who follow a pathway into club management.
• The final session focused on analysing a golf professional business using key analysis software and systems to frame a service offering that offers value to members.
Some firms at the 2014 workshop have returned to their practices and created success. The outcomes have been varied from acquiring one to multiple new clients, sponsoring a deserving PGA trainee and planning to run a dedicated seminar for PGA members on managing a pro shop for profit.
The PGA are running another Approved Accountants Workshop this year and are again looking for proactive practices in particular areas of the Country that are not represented on the panel. Additionally some existing panel members may find it useful to attend the days again as a refresher or to train other staff.
The important lesson here is the opportunity presented by identifying and targeting a niche market.
So where is your firm now? Have you taken the first step forward to preparing your business advisory implementation plan and identifying your niche markets? Are you looking for guidance, systems and processes, templates and ideas from experts and experienced practitioners?
Don't wait for other firms to pass you by. Be proactive in identifying the opportunities out there for you. The time for action in now!!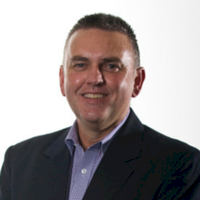 Mark Holton is a Business Advisory specialist with more than 30 years' experience as an Accountant and Tax Agent, and is a highly respected consultant in taxation and business management in Australia and overseas with specialized knowledge in value-added services implementation and administration. He is passionate about mentoring firms who are committed to taking a long-term and sustainable approach to developing their business advisory services