Companies are increasingly reluctant to take commercial disagreements to court. Litigation is viewed by many to be expensive, time consuming and risky.
As a consequence there is a growing trend to use mediation and other forms of alternative dispute resolution with the goal of reducing costs, risk, and time required. However, mediation is not a panacea, and if approached the wrong way can end in frustration, wasted time and ending up in court anyway.
Clearly, to maximise the effectiveness of mediation, the process needs to be planned strategically. Employing forensic accounting and other commercial evidence is a component of the best strategies to achieve a good outcome in mediation, understanding that the way you present evidence in mediation should be approached differently to how it is presented in court.
When it comes to the maths and quantifying settlements, presenting the most accurate quantitative analysis and the "right" answer isn't necessarily enough for the parties to make the best decisions in mediation.
For example, the parties attending mediations are likely to include people who are very close to the matter and emotionally invested in the outcome. It will likely be necessary to analyse what the financial outcome would likely be if the matter ultimately ends up in court, but those calculations should be presented quite differently when used for mediation, keeping the audience and their perspectives in mind.
This also has flow-on effects for expert evidence, the role of which is very different for mediation compared to court cases.
In essence, the key function of expert evidence is guiding the parties to best understand their own risks, as well as reminding the other side of the risk they might face if resolution is not achieved.
I often recommend those involved in mediation to focus initially on the independence and expertise of the expert you have engaged to perform analysis.
Before jumping to the numbers, explain what questions the specialist was asked to objectively answer. This will paint a picture of what the outcome might be from a court judgement. In other words, demonstrate what the cost may be if they don't negotiate in earnest.
Also, the use of evidence in mediation can be more powerful if one doesn't jump into the technicalities of the numbers right away unless the conversation naturally goes there. The evidence will be more powerful if it is presented using the following rules:
1. Present the evidence in a summarised, succinct manner;
2. Utilise graphical illustrations of the key findings and a range of possible outcomes;
3. If the evidence is technical in nature, use a consulting expert to assist and hold a dress rehearsal in advance of the mediation with enough time to adjust the presentation.
Applying these rules and planning for how the other side might emotively react to your arguments and evidence will help improve the chances that you will achieve a good outcome in a shorter timeframe.
Practical advice for those undertaking mediation and using expert evidence
1. Do a run through of your opening statement with your experts ahead of the mediation and hold back on content that will fall on deaf ears, no matter how accurate and convincing it would be in court.
2. Have the detail of your evidence handy, in an easily digestible format, in case it is needed.
3. Understand whether the other side's evidence is from an independent expert who has a duty to the court or from a consulting expert who can instead act as an advocate.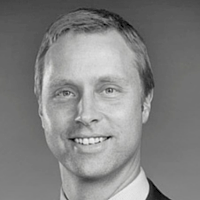 John-Henry is a business valuation specialist and leads McGrathNicol's national valuation offering and the firm's Forensic practice in Melbourne. He assists clients with disputes, litigation, transactions, strategy, and valuation-related financial reporting and tax requirements.