Management accountants, internal auditors and payroll officers are topping the list of skills in demand across the country. While most industries are active, in the commercial sector we're seeing particular demand for accountants with experience in property and construction due to 2014's surge in approvals for residential developments. Also, IT firms are looking to add new headcount as they continue to grow.
We're seeing both permanent and fixed-term contract jobs on offer and as a result there has been an increase in candidate movement at all levels. Senior professionals in particular are not afraid to change employers, or take a short-term sideways step in order to move their career forward long-term.
In other current trends, we're seeing a desire from employers for accountants who can work smarter, not harder. As a result, demand is high for management accountants who can rationalise reports. Employers want to ensure they are only creating the necessary and fundamental reports required, as opposed to a suite of reports that are provided simply because they always have been.
The professional practice sector is also busy hiring. Business services seniors, intermediate and senior tax accountants, SMSF senior accountants, internal auditors and intermediate accountants are in demand.
There is particularly strong demand from small to medium firms for managers, seniors and supervisors with advisory and compliance experience. Competition with the commercial sector, as well as higher salaries in commerce, continue to lead to a shortfall of candidates for professional practice. Candidates need strong communication and client liaison skills and high-level technical skills.
In financial services, employers continue to offer 12 to 18 month contracts in order to maintain headcount flexibility. Businesses experiencing growth are seeking to bring in external leadership qualities to help drive their business forward and we are seeing more vacancies at the senior manager level.
Unsurprisingly, federal government public sector recruitment is currently contractor-driven and this will continue in the lead-up to the next election. The government will choose to utilise the flexibility of a temporary workforce rather than increase the number of full-time employees. Good payroll and accounts receivable staff are always wanted due to high levels of staff turnover and cyclical demand.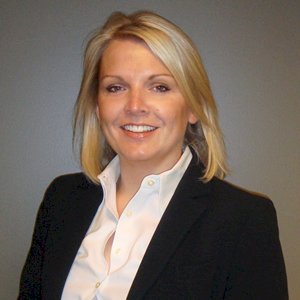 Lynne Roeder is Regional Director of Hays Accountancy & Finance, a specialism of recruiting experts Hays. She has over 16 years of experience within recruitment and is very passionate about the industry, which is why she is heavily involved in the training and development of recruiters at Hays.