This trend is likely to have a positive impact on the salaries of highly skilled accountants with solid experience.
The global index of 31 countries revealed that Australia has a very high score of 8.0 for wage pressure in high-skill industries, showing that wages in high-skill industries outpace those in low-skill industries – a sure sign that employers in high-skill industries are competing for talent.
Over recent years the skills shortage has relaxed somewhat, but it is now intensifying around industries such as IT, engineering, life sciences, finance and construction and wages are increasing above historic levels.
The Hays Global Skills Index, produced in collaboration with Oxford Economics, ranks Australia 17th on the list of 31 countries overall for efficiency of the skilled labour market (Belgium came in at number one; New Zealand at number 10). A deeper dive into the findings shows that Australia's employers face a tight labour market for highly-skilled professionals such as experienced accountants.
Employers are focused on increasing their ability to gain relevant business insight. They want more information on performance, and thus candidates who can analyse performance in greater detail and compare it to competitors. There is also a focus on improving processes or implementing systems in order to save time and get systems working as efficiently as possible. As organisations seek to bring in external leadership qualities to help drive their business forward, we are seeing more accountancy vacancies at the senior-manager level.
We are also seeing a general trend of employers looking for candidates who trained in a big four accounting firm and have experienced their first role in commerce, but who are now looking for their next step. Employers are interested in such candidates as they usually possess a solid mix of both technical skills and commercial acumen, along with an ability to manage internal stakeholders.
We're seeing business activity rising, organisations increasing headcount, and candidates moving jobs. As confidence improves and the market becomes more active candidates with in-demand skills can be confident of securing their next career move. But for employers, there is a need to look at more innovative strategies to attract and retain top talent.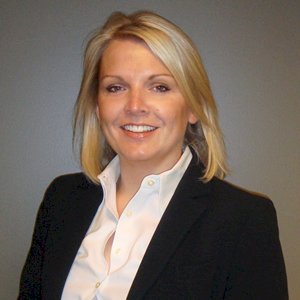 Lynne Roeder is Regional Director of Hays Accountancy & Finance, a specialism of recruiting experts Hays. She has over 16 years of experience within recruitment and is very passionate about the industry, which is why she is heavily involved in the training and development of recruiters at Hays.