A total of 55 per cent of Australian respondents said they update their CV frequently but only 28 per cent also update their professional social media profiles. When was the last time you updated both?
As well as keeping up your personal development hours, accountants looking for a job need a dual approach to today's jobs search if they are to put their best selves out there. By updating your online profile as well as your CV regularly you can access new opportunities.
Fully utilising the power and relevance of social media to promote yourself to potential employers is important but don't go too far and neglect to update your CV. Interestingly, a not insignificant 17 per cent only update their professional social media profile.
LinkedIn is useful, but you also still need to maintain a traditional CV since it is often your first introduction to a potential employer, who will then turn to social media to find out more. Try to think of your career brand as a puzzle. You need all the pieces to form an accurate picture for an employer of your skills, experience and suitability to a role.

If you are one of the 55 per cent who is not regularly updating your online profile we advise you to audit yourself. Take a subjective view of your current online profile by using a search engine to search your name. If you don't like what you see, change it.
Then compare profiles. The chances are that you're a member of a number of social media networks. Compare your profiles on each to ensure consistency. This includes not just consistency in employment history and job responsibilities, but profile image, tagline, your 'about me' introduction and your tone of voice.

Next try to strengthen your 'brand' by using a professional looking head and shoulders profile picture. It humanises you, which is important since people are unlikely to connect with an anonymous LinkedIn profile. But it also helps connections recognise you if you come across each other in real life.

Following this, take the time to write a compelling biography so that potential employers can learn from your bio what sets you apart.

Then, get involved in online conversations. Comment on a blog post, respond to a discussion in a LinkedIn group and share content to demonstrate your expertise. Just make sure you think before you post as many potential employers will actively search social media during the recruiting process for a potential candidate.
Finally, remember that it's important to protect your privacy online. Know the privacy settings for each social channel and only allow your audience to see what you want them to see.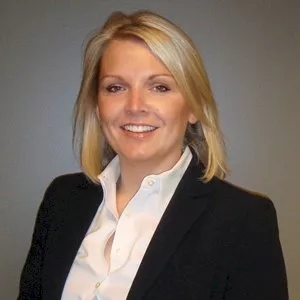 Lynne Roeder is Regional Director of Hays Accountancy & Finance, a specialism of recruiting experts Hays. She has over 16 years of experience within recruitment and is very passionate about the industry, which is why she is heavily involved in the training and development of recruiters at Hays.