It is natural that buyers would look to local estate agents to get property investment advice, but too often this overlaps into financial and tax advice. This is not ideal of course, given their lack of qualifications in these fields. In this unregulated environment their motivation tends to be driven by commission rather than the best long-term financial interests of the client.
The person with the best overall picture of a buyer's investment strategy is generally the accountant. In the normal course of events most investors need to consult with their accountant to do the financial numbers before making any decisions about buying property.
This puts accountants in an ideal position to help guide property investors, ensuring they select the property which not only gives them maximum tax benefits but also has the credentials to perform as a medium- to long-term investment.
At Nyko Property, we firmly believe investment property should be researched with the same thoroughness as any other investment, otherwise it is just as speculative as buying a one-cent mining stock. The thoroughness of the research is paramount, ensuring the right questions been asked.
Is it in the right location to mature as an investment? Has there been a thorough investigation of the developer and all the key stakeholders involved in the process – items such as the local council's plans for infrastructure improvements, the financial performance of the asset including costs/yield analysis and the overall macro economic conditions affecting the market?
Nyko's Project Information Reports collated for each project include a wealth of data on location, council infrastructure plans, costs, builder profiling plus much more.
Most importantly, we commission three independent reports which are all-encompassing:
1. Valuations (the most important of the three, to set the prices independent of the vendor)
2. Tax depreciation schedules 
3. Rental appraisals
This is the data that will support accountants, or any investment advisers for that matter, ensure they are acting in their client's best interests and that the clients get the best possible outcome from their investment.
At Nyko Property, we have already seen a shift in accountants being more proactive to assist their clients purchase high quality property. In the 2013/2014, accountants introduced the highest number of clients from any other group – a total of 47 per cent of property sold through Nyko Property up from 24 per cent the previous year.
The remaining 53 per cent were made by a combination of financial advisers, mortgage brokers and local and international estate agents.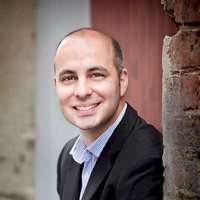 Bill Nikolouzakis, Director Nyko Property
---
Bill Nikolouzakis is the founding Director of Nyko Property. With over 12 years' experience in both property marketing and banking, Bill knows what it takes to make property investment and development ventures successful. Bill holds a full Estate Agents Licence, in addition to several financial services and management accreditations.

Bill is a seasoned investor with a banking background – positioning him ideally to assess each project from a holistic standpoint. Bill's unique skill set allows him to swiftly identify properties with the best opportunity to perform as investment vehicles.
Bill manages daily operations at Nyko Property whilst mentoring administration staff and Key Account Managers.