Working with both small and large accounting firms on implementing new business technology across Australia and New Zealand over the last 15 years has shown me that there are some clear reasons why some businesses find moving to new technology simple and others don't, from which any business can learn. From my experience these are the main triggers for making a technology change:
• Pain
o Their current system no longer supports their business drivers well enough
o They feel that the current system can't perform certain functions the business needs
o A desire to modernise the business through tools that provide better integration and collaboration
• Gain
o A desire to improve efficiency
o A need for better reporting to identify where the business can improve
o The need to increase tools within a business that broaden its revenue base
I've recently been working with a large firm in Melbourne going through a significant technology change and the process has been seamless. This business knew exactly why they needed to change technology (a combination of a few of the reasons above) and they had the right group of people working on the project. Understanding why your business needs to make a technology change will keep a project focused and help your business ultimately choose the right systems and improve implementation, even from an internal communication point of view.
Challenges accounting firms face when changing technology
Businesses that face the most challenges when changing their internal technology haven't given the project the importance it deserves. In many cases they've failed to clearly articulate their overall desired outcomes or set short term goals, and they also fail to adequately resource the project.
These are the four core tips I give to accounting firms wanting to know how to best work through an internal technology change successfully.
1. Know clearly what the outcome needs to be, ie why your firm is making the change. Decide on a desired outcome and then set short-term goals
2. Allocate the correct staff to the project. This includes giving staff time to spend on understanding the business requirements, researching products and providing feedback to the business
3. Have champion groups and centralised feedback channels. So often business critical projects can be held up because timely feedback isn't provided. Make this as simple as it can be
4. Always, always invest in training for anyone who'll be using the new system. The biggest part of this investment will be in time
What sort of pain-points is your firm looking to overcome? What gains will your firm seek to make this financial year? Whether or not you're contemplating changing the technology your firm uses right now or plan to do so in the future, it's worth acknowledging whether or not the tools you currently have in place are right for you and your business, and considering what a change in technology may mean for your firm.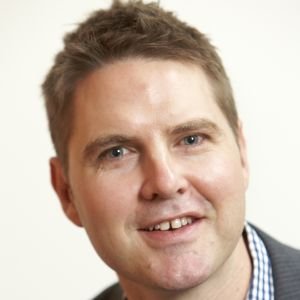 As managing director for Australia and New Zealand at Reckon, Sam Allert plays an integral role in helping firms successfully implement IT strategies to improve business processes and efficiencies. Sam drives a relationship focussed team that works together with clients to achieve great results. With many years' experience in this industry, Sam motivates his team, his clients and others around him to embrace technology and challenge change.