Developing sound governance strategies can help save years of heartache, thousands of dollars in legal fees and most importantly, relationships between the family members.
Far from just creating a comfortable existence, managing significant wealth, either created or inherited, can be one of the most difficult roles any person undertakes.
We have all seen battles for family fortunes play out in the media over the years. But what is often forgotten in these circumstances is the devastating impact this has on the family. And it's not just the super wealthy who are affected.
Many family financial disputes can be about a single property, superannuation account or an historical event within the family. So when it comes to managing the family capital, it pays to implement disciplined, reliable yet flexible governance strategies that a successful person or family would have applied within their business.
The majority of our clients, whether they are the wealth creators, spouse, children or inheritors of wealth are surprised to discover that management of large scale wealth can become almost a full time job. The skill set required and the complexities involved are quite different to the one typically employed in their business life. Importantly, our clients prefer to spend time on family and lifestyle rather than dealing with the day to day of the financial position.
Business success or substantial inheritance brings responsibility and requires the skills of multiple service providers, the management of those providers, and the handling of a myriad of financial, investment, family and lifestyle tasks. Importantly, this needs to be done with a focus on governance, transparency and with the relationships of the family members as the core focus.
Any family who has accumulated significant wealth should consider the following five steps:
1. Firstly, document clear strategies, objectives and systems for the management of family wealth; "Ensure this is a holistic 'living' document and that everyone in the family understands and adopts the policies and processes in place.
2. Manage and communicate family expectations and have a clear process and method for resolving family disputes. 
3. Communicate, Communicate, Communicate – meet regularly and discuss family matters openly and respectfully. "Don't assume everyone in the family will have the same level of interest in the minutia of the management of the estate, but ensuring you communicate regularly with all family members will mean that no one can claim to have been unaware of major decisions.
4. Seek independent advice to oversee or manage the process. "This should be done collectively and individually and helps remove any emotive family issues. This can save hours of management time and years resolving disputes and provides all members with "a voice".
5. Find 'the glue' that binds the family together that is not the wealth. . This could be philanthropic endeavours or an annual family holiday or retreat.
These 5 steps will at least get you on the right path to a successful transition of wealth to the next generation.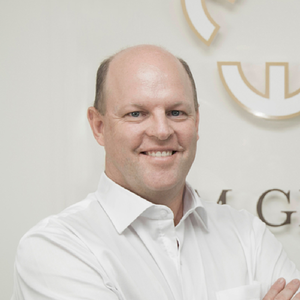 Mr Scott has been in the finance and investment industry since 1986 and has a background which includes relationship and investment management, commercial, private and investment banking, philanthropic advice and family governance.  All of this experience has been focussed towards affluent and multi-generational families in the fields of business, sport and entertainment. 
As a former executive director at Goldman Sachs JBWere, Mr Scott established and managed the Private Wealth Management business for Queensland and formed part of the national management team.  Prior to his years at Goldman Sachs JBWere, Brad had 12 years commercial and private banking experience with one of Australia's major banks across various roles and responsibilities.