Despite cost pressure putting the breaks on more generous pay hikes, the good news is that accountants seeking work have cause for optimism.
According to our 2014 Hays Salary Guide, 24 per cent of more than 2,500 employers surveyed plan to increase permanent staff levels in their accountancy and finance department over the next 12 months. While we continue to recruit part-time roles, we have seen a shift back towards permanent recruitment and this is the result of a more buoyant and confident market.
So confidence is returning but the Guide does reveal employers are attempting to do more with less as they are still under pressure to manage costs and the ceiling for salary increases has lowered in many organisations across Australia.
Australia's accountancy and finance jobs market is currently transitioning from its 2013 state of minimal growth and tight budgets to a market characterised by rising vacancy activity, improving economic conditions and renewed optimism in most states, territories and industries.
The busiest industries for accountancy and finance vacancy activity over the past 12 months were construction, property, oil and gas and FMCG. Online retail was also a growth sector, as was the pharmaceutical industry as it diversified products to increase sales. Looking ahead, construction, property and FMCG are the industries to watch.
Salaries remained steady in 2013/2014, particularly at the entry and mid levels, with some cases of slight fluctuations at the senior level. Looking ahead, this situation is likely to reverse and we are already seeing instances of salary pressure for skills in demand.
Salaries were also stable in professional practice last year, with a number of firms giving the minimal annual increase. Candidate movement was seen in the big four and second tier firms as people moved to either commerce or mid-tier firms that offered improved career advancement opportunities and higher salaries.
By industry, the Hays Salary Guide found that the most generous employers of accountants can be found in professional services (where 40 per cent plan to increase salaries when they next review by 3 per cent or more), closely followed by financial services (39 per cent will increase above 3 per cent). Thirty-five per cent of advertising and media, and 30 per cent of IT and telecommunications employers will increase pay above 3 per cent.
But at the other end of the scale 84 per cent of retail, 81 per cent of hospitality, travel and entertainment, 80 per cent of resources and mining, 79 per cent of the public sector and 75 per cent of manufacturing employers will increase pay by less than 3 per cent or give no increases at all.
In other key findings, 41 per cent of employers see a more positive economic outlook on the horizon. Sixty-six per cent expect their levels of business activity to increase in the year ahead, and 63 per cent have already seen an increase in business activity over the 12 months prior to the survey.
Finally, given the release of new financial year budgets, we expect vacancy activity to increase this quarter as employers recruit the skills they need to drive their accountancy department forward.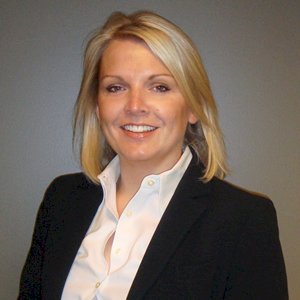 Lynne Roeder is Regional Director of Hays Accountancy & Finance, a specialism of recruiting experts Hays. She has over 16 years of experience within recruitment and is very passionate about the industry, which is why she is heavily involved in the training and development of recruiters at Hays.