How well is your business managing these changes? Here we provide a framework for you to consider for your next change initiative.
NEED FOR CHANGE
All organisations are subject to change and their success depends on their ability to manage change.
In professional services, traditional operating models are being challenged. Clients big and small are looking for value-driven advice and price competition is increasing.
CAUSES OF CHANGE
Legal process outsourcing, workflow and document automation, mergers, acquisitions and technical system upgrades (e.g. billing and finance systems or move to Cloud computing for convenience) are becoming common in these professions. Generally companies are aware of the need for these changes, but manage change to various degrees of success.
Typically change efforts may fail simply because the organisation initiates a change without a complete understanding of the impact to its people, or without a sufficient transition and training period. The organisation needs to take a "What's In It For Me" (WIIFM) approach for understanding these change stakeholders and identifying the appropriate drivers for change.
CHANGE IS A CYCLE
There are several global Change Management models that can be used as a guideline to understand change. This article draws on the Lewin Change Theory principles as it helps to view change as a cyclical journey.
The Lewin Change Theory principles describe change as a cycle with three main stages:
1. Unfreeze the people and processes to the point where the organisation is ready to change
2. Change – implement the change and effectively manage the transition period
3. Freeze (or Refreeze) the change to solidify the new processes and to create a starting point for the next change
Change is a journey, but what are the tools that can be used to plan this journey and deliver the desired change?
"MOVE THROUGH CHANGE" PLANNING METHOD
The Pitcher Partners "Move Through Change" planning method provides the framework and tools required to collect and organise information into a Change Management Plan.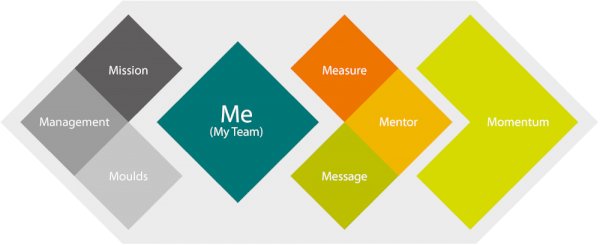 The method consists of eight elements, all of which provide a structured way to plan and progress change to a successful outcome.
These elements are supported by the change management artefacts used for capturing learnings from the planning method. The matrix at the end of this article, summarises the objective of each element, mapped to each associated key artefacts.
TRY IT OUT NEXT TIME
Remember that change is a process that requires a transition period for people to accept it and adopt it into standard practice.
Try and use the "Move Through Change" planning method for your next change project to structure thoughts on all angles of the change. And use your learnings to develop effective change management and decision making tools to guide your organisation through the change. All the best!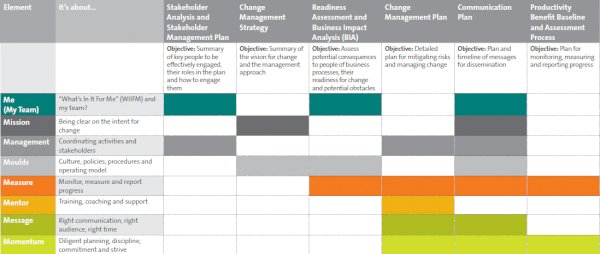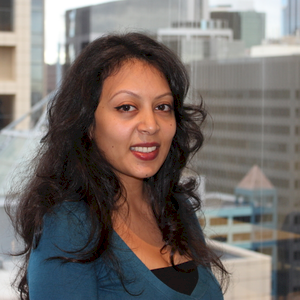 Roma Jain from Pitcher Partners IT Consulting works in business process analysis and change and is currently leading change, communication and training as well as system-related people change for clients in the health care and education sectors.