Confronted with the unthinkable, otherwise sober people will natter idiotically about anything else. Beware of drop bears!
Nonetheless, nearly a quarter of the people who die in Australia each year are between the ages of 30 and 40, precisely the demographic most likely to have young children. Many of these young invincibles die or become permanently disabled without adequate insurance or a will. As a trusted adviser, you may be able to do something about this. Encourage your clients to take three sensible steps to protect their families from the real danger.
Under-preparedness is a problem of near-epidemic proportions in Australia
Australian parents are shockingly underinsured and lack appropriate wills and powers of attorney. Individual situations differ, but considering life insurance alone, the national shortfall may be as much $2,166 billion. The coverage gap for total and permanent disability may be even worse, perhaps as high as $7,912 billion. Accountants are the professional to whom many families turn for financial evaluation and may be in a unique position to guide clients toward developing a wide ranging financial plan that goes beyond day-to-day money management.
Step 1 – Put clients on the road to developing a testamentary vision
A proper estate plan for the protection of children were a catastrophic tragedy to occur and both parents die or be severely injured will address the following in this order:
• Who will the children live with;
• How will their lifestyle be funded;
• Who will administer the fund for the benefit of the children; and
• When will the capital be paid to the children
Some of those questions are legal issues and others are financial. This is an area where one professional, say an accountant, takes on a role of facilitator bringing together legal and financial planning expertise. It should also be noted that the legal issues require consideration of a number of trusted friends and family members to be appointed as potential guardians, attorneys and trustees. Also, after insurances have been put in place testamentary trusts will need to be drafted which require more complexity than simple wills. The insurance requirements are also likely to be greater than many people currently have in place.
Step 2 – Help Your Clients Put Life and Disability Insurance into the Context of a Comprehensive Estate Plan
Each family is different, and you may find yourself advising in a situation that involves
• two careers,
• a stay-at home partner,
• a child with special needs,
• unmarried parents,
• a small business,
• parents who have divorced, remarried and now tend to the needs of blended families or
• recent family changes.
No scrupulous professional would recommend the same balance of protection for all. A comprehensive plan may include a will, testamentary trust and power of attorney. It may include shareholders, buy/sell agreements or an SMSF. It should certainly include insurance, a will and designation of a guardian. Some of these are likely to be beyond one professional's area of expertise. If you can raise these issues, however, you will have more than earned your keep, even better if you can provide a trusted professional referral for the rest of the plan.
Step 3 – Help Your Clients Estimate Life and Disability Insurance Needs Within That Plan
Many individuals are familiar with some rough rule, like multiplying annual income by a factor of six. Professionally, you know that this sort of rule of thumb is not very accurate, but may be a good place to begin a difficult conversation. For most people a somewhat realistic rough guestimate will be a vast improvement on what they have. Too many rely on a couple of hundred thousand of cover in a superannuation fund. In some circumstances that money cannot even be accessed for a considerable period and of course, if ever needed, it is far too small compared to the true loss.
A complex aspect is income continuation, which will depend on the age of the children and likely employment of a surviving parent, among other things. You may also be able to offer insight into how to insure the stay-at-home parent who makes a significant contribution to family financial welfare.
Step 4 – Pre-Schedule a Periodic Review of Coverage Levels
Especially if your pricing structure is designed to support a long-term financial relationship, you may be perfectly positioned to evaluate changing assets and needs. Pre-schedule at least one follow-up visit after an appropriate period of time to ensure that the overall plan, including the life and disability insurance, still fit your client's needs. This may involve working with a longer horizon than you client first anticipated, but it is just good business for both of you.
Children take a long time to grow up and can be quite expensive, especially when the cost of schooling and university are considered. Help you client plan past tragic possibilities to ensure that the appropriate resources will continue to be there for them.
---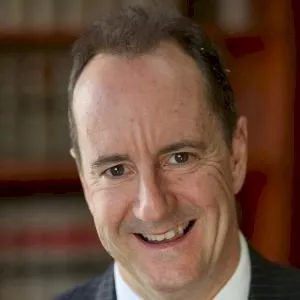 Rolf is managing partner of Owen Hodge Lawyers. He has been in the legal practice since 1986 and a partner of Owen Hodge Lawyers since 1992. Rolf focuses on assisting clients to proactively manage legal responsibilities and opportunities to achieve competitive advantage.
Rolf concentrates on business planning and formation, directors' duties, corporate governance, fund raising and business succession. His major interest is to assist business owners and their financial advisers plan and implement strategies to build and exit from successful businesses.
Through Family Future, Owen Hodge Lawyers provides clients the peace of mind that their partner and young children will be cared for if tragedy strikes. With 50 years of industry experience, Owen Hodge Lawyers tailor a unique solution for every family, providing legal advice and recommendations to establish and a will, testamentary trusts and enduring power of attorney.