Debt protection insurance can help reduce the risk of your personal assets or home being sold to pay for business debts and expenses, especially if you are a guarantor.
How does business debt protection work?
In the event the business guarantor dies or becomes disabled, personal assets could be placed at risk if the bank or lender recalls the loan and sells personal assets to pay for the business's debt and expenses.
If this occurred, it could not only place considerable strain on the business, but it could greatly impact the families of the business owners, especially if they are a guarantor and "jointly and severally" liable.
Debt protection insurance would provide the funds to repay any existing business debt, meaning guarantees would not have to be called upon and the impact on business operations could be minimised.
How much business debt protection insurance do I need?
The amount of business debt protection required will vary for each business and depend greatly on the structure of any business loans or finance.
If the loan is "joint and several", then each owner is responsible for 100 per cent of the loan, which means each partner is responsible for the debt until the loan is repaid in full. In this situation, each owner should consider being insured for up to 100 per cent of the debt.
If the loan is "several" and each business owner is liable for only a portion of the debt, they only need to be insured for their portion. To work this out, start by looking at the business liabilities on your balance sheet and ask yourself whether any of the business debts are secured against personal assets of the owner(s). If yes, which asset/s?
The table below should help you better understand what portion of your business liabilities you are responsible for.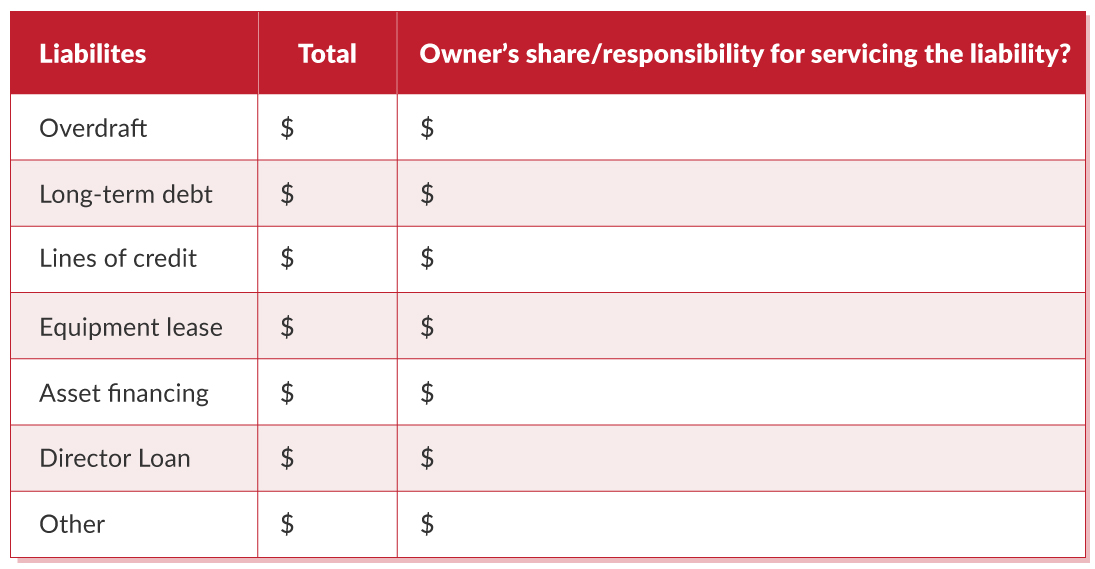 Business insurance can be a complex area. To get the most effective coverage for your personal circumstances, we recommend consulting a qualified risk specialist who can assist you to appropriately structure your cover and help minimise your debt level exposure for certain events.
Matthew Goschnick, senior adviser, Findex