In part one I looked at the skills in demand in commerce and professional practice, and in this second instalment, I will analyse the skills in demand in the public sector.
Cost consciousness has been a focus for the public sector for some time, restricting headcount growth and giving rise to candidate stability as most people chose to stay put rather than look for a new role elsewhere. Today that's all changing and the financial year ahead is set to be buoyant, particularly for those with the skills in demand.
Confidence is underpinning Australia's public sector job market more than it has in recent years, resulting in rising vacancy activity and positive hiring intentions for the financial year ahead.
This positivity is extending to contractor rates, which are slowly increasing for general skill sets and will continue to do so this financial year. For those with specialist skills, rates are increasing at a slightly higher level. We're even seeing instances of counter offers for job seekers with in-demand skills.
In some locations, such as Victoria and Western Australia, more employers are recruiting on a permanent basis in response to increasing market confidence. Yet in others, temporary recruitment will remain the focus. For instance, in ACT shared services in addition to the federal government's staffing caps will create temporary assignments for 'business as usual' and project work. The workforce is certainly becoming increasingly flexible.
The NSW government also remains focused on recruiting the people needed in long-term temporary assignments, typically of six months or longer at the senior finance level. We also expect to see a large number of temporary assignments for senior finance and accounting support professionals in local councils.
In general, temporary assignments are being used not only to work on projects but to backfill roles or complete workloads during a permanent recruitment process. Within the government sector the focus is also on short-term and project-based assignments.
Queensland is still focused on temporary recruitment too, however these contracts will be shorter and used as an opportunity for departments to trial a candidate.
If the candidate performs successfully and proves to be the right fit, expect the contract to be extended.
Having said this, across these states and territories there will be instances where a permanent position is created in order to secure a candidate who is the right fit and possesses specialist niche skills in short supply.
Leading the way in this regard is Victoria, where the number of permanent roles is – and will continue – to increase.
The year ahead will also see the continued facilitation of permanent transfers in the ACT for existing APS staff in areas where skill shortages exist.
In other trends to watch out for this financial year, public sector bodies will continue to engage private sector candidates as they welcome their diverse outlook and experience. Given its excellent working conditions and internal changes, the public sector is more than capable of attracting strong commercial job seekers with good business acumen and a commercially-focused outlook.
However in the APS, security clearance requirements are stemming the flow of good private sector job seekers who can secure roles. Over time, this will only add to skill shortages for the APS.
Another challenge for employers is the requirement for job seekers with a specific industry background and software experience. This trend is particularly notable in South Australia and Queensland. With experienced and qualified candidates expected to become in much shorter supply in most locations this financial year, upskilling a candidate who is otherwise the perfect fit is a strategy worth consideration. This is especially valuable for accountancy support roles, where employers can develop and train a person in their own unique processes.
Meanwhile, public sector departments and bodies are expected to continue to offer extra learning and development opportunities in order to retain staff in a more confident and active market.
In terms of the skills in greatest demand in the year ahead, Business Analysts with forecasting, reporting, financial modelling and business partnering skills top the list. Public sector organisations will require these skills to interpret business performance and examine various operational scenarios.
Finance Managers with not-for-profit sector experience and strong hands-on accounting experience will be in high demand too, as will project accountants as new programs and projects commence.
System accountants will be needed in the federal government, which is currently implementing shared services, and management accountants with external budgets experience will remain an ongoing necessity.
Qualified accountants with prior Treasury (SIMS) reporting skills will be highly valued too.
Of course, accounts payable officers with high volume processing and reconciliation skills will be an ongoing area of demand.
Finally, qualified accountants with prior Western Australian state government experience will be required in the West for an array of roles.
Public sector job seekers are aware of the skills in demand and are looking for a role offering more interesting work and opportunities. They are less flexible in the roles they will consider, and some temporary candidates are even asking for higher rates.
They're also more aware of the need to tailor their cover letter and create a presentable social media profile.
Finally, jobseekers with a high level of communication and relationship building skills coupled with strong technical skills stand out and in the year ahead could even receive multiple offers.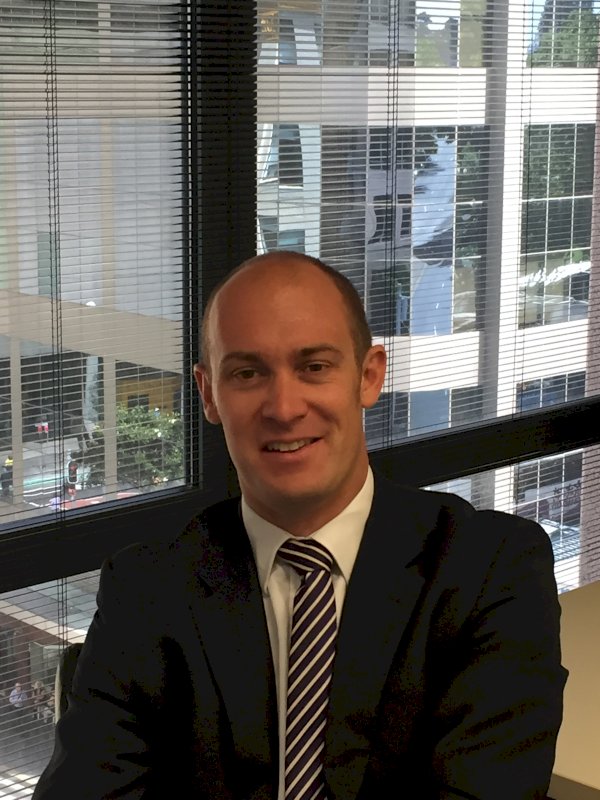 David Cawley is Regional Director of Hays Accountancy & Finance nationally and also has full operational responsibility for regional offices in NSW, including Burwood, Hurstville, Liverpool, Parramatta and Wollongong. He has overall responsibility for over 35 staff based in these locations.
David began his career with Hays Education, based in the UK over 12 years ago. Here he was instrumental in establishing a number of new business areas and managed a number of outsourced public sector contracts. David has worked extensively across both the private and public sector within both the UK and Australia and has extensive experience within the temp and perm market.
David took the opportunity to relocate to Australia with Hays in August 2010. David has a BSc degree within Architecture and Town and Country Planning.