There's no doubt that technology and outsourcing are both having a significant impact on the way that financial data is collected, processed, analysed and delivered to clients.
Larger accounting firms have been quick to embrace both technology and outsourcing in the drive to add value to clients through consulting and advisory services.
Smaller firms are still experiencing struggles in managing the transition from an over-riding focus on tax compliance to a more balanced service offering that recognises that clients have financial needs beyond tax compliance and tax planning.
The move towards outsourcing both financial and administrative tasks in accounting firms has been driven as much by the need to reduce the cost of compliance as the need to focus more on what's going to add value to clients. And nowhere is this more evident than in the way that the skills and expectations of younger accountants are changing.
Young accountants need to develop soft skills including workflow management, team collaboration and client relationship management.
Young accountants are acutely aware of the changes taking place in the industry and the competitive job market. They understand the future of public practice accounting even if their managers and leaders struggle to communicate their vision.
Technology and outsourcing means that the rate of increase in recruitment of graduate accountants is nowhere near the rate of revenue growth desired or expected by progressive accounting and advisory firms. These firms must look outside traditional accounting and finance qualifications for new staff.
A recent review of job recruitment advertising for accountants identified the following changes in the skills and aptitudes required for employment:
• Requirement for digital skills – 200 per cent increase
• Demand for critical thinking – 150 per cent increase
• Need for creativity in problem solving – 50 per cent increase
• Strong presentation and communication skills – 25 per cent increase
Graduating with basic accounting competency is not enough anymore. Accounting degrees are being redesigned to create more entrepreneurial and trans-disciplinary employees.
Just look at the change in recruitment practices of the big four accounting firms to see the future. Even mid-tier firms are now starting to look beyond traditional accounting degrees for the accountants of the future.
Despite these changes, the demand for graduate accountants has not declined. By virtue of their awareness of a company's financial position as the compilers of numbers, accountants are the obvious people for analysis and interpretation of numbers.
Employment forecasts to 2020 and beyond look strong, according to national job outlook reports. However, it's clear that the young accountant needs to develop skills well beyond the old-fashioned data processor. A production line mentality to job flow is increasingly anachronistic in a modern professional service environment. Instead, we need to train our accountants to be stronger analysts. We also need to give our analysts the opportunity to develop advisory and coaching skills.
ACCA (the Association of Chartered Certified Accountants) recently published a white paper 'Professional accountants – the future: Drivers of change and future skills.'
The paper states that 'the accountancy profession will evolve significantly over the next decade… all professional accountants will be expected to look beyond the numbers, collaborate, think and behave more strategically.' This relates as much to public practice as it does to commercial enterprise.
We're actually seeing a merging of the two sectors of accounting as technology and big data forces a change in the way accountants engage with clients at all levels.
The ACCA report identifies seven professional quotients for success in accounting:
1. Technical and ethical competencies – the skills and abilities to perform activities consistently to a defined standard while maintaining the highest standards of integrity, independence and scepticism
2. Intelligence – the ability to acquire and use knowledge: thinking, reasoning and solving problems
3. Creativity – the ability to use existing knowledge in a new situation, to make connections, explore potential outcomes and generate new ideas
4. Digital quotient – the awareness and application of existing and emerging digital technologies, capabilities, practices, strategies and culture
5. Emotional intelligence – the ability to identify your own emotions and those of others, harness and apply them to tasks and regulate and manage them
6. Vision – the ability to anticipate future trends accurately by extrapolating existing trends and facts, and filling the gaps by thinking innovatively
7. Experience – the ability and skills to understand client expectations, meet desired outcomes and create value.
Here we have the blueprint for the skills and capabilities we need to develop in our young accountants today to help them achieve their future potential.
What is your firm doing to develop these skills? If you're not focused on the professional development of your staff beyond technical skills, then you're not going to be in a position to take advantage of client needs.
So, what can we assume about the impact of technology and outsourcing on our young accountants?
The truth is that some of the basic processing (and analytical) skills that the leaders of today's public practice firms developed in their youth are no longer relevant, and most of them would agree that this is a good thing.
Automation serves to reduce and eliminate tasks that are no longer valuable, with the expectation that new skills and aptitudes will take their place.
This is already been seen in the shift from transactional to specialised accounting services in larger firms. It will inevitably transition to smaller firms as clients demand critical thinking, creativity, analysis and insight from their accountants and financial advisers.
So what are you doing to develop the skills of your younger accountants?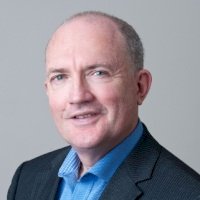 As senior advisor with High Tech Soft Touch, Dale has a specific interest in the helping the staff of accounting firms to really engage with their clients. He assist firms with the integration of compliance, business and financial advisory services. HTST's eLearning platform provides accounting and advisory firms with self-paced learning programs in the areas of business advice, team coaching, workflow management and client communications.