All Authors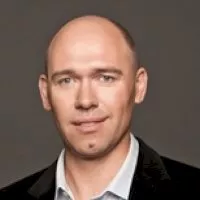 Tim Reed
AUTHOR|No. of Article: 1
Tim Reed, CEO MYOB
Tim's career spans Asia, Europe, the USA and Australia, including time in Silicon Valley where he held senior management roles in sales, marketing, product management and finance within the fast paced global technology and internet markets.
During this period he was a founding member of the Internet Advertising Bureau where, along with other internet pioneers, he wrote the first set of advertising measurement standards for the Web. 
Tim has an MBA from Harvard University (Baker's Scholar), and a BCom degree from the University of Melbourne (First Class Honours).
Send me a message
---
GET IN TOUCH WITH THE AUTHOR