All Authors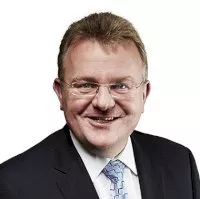 Bruce Billson- Minister for Small Business
AUTHOR|No. of Article: 1
Bruce Billson was sworn in as the Minister for Small Business and as a Cabinet Minister with responsibilities in the Treasury portfolio including for competition and consumer affairs on 18 September 2013.
He was first elected to the Australian Parliament in 1996 to represent the beautiful outer Melbourne coastal constituency of Dunkley.
Mr Billson was the Shadow Minister for Small Business from 2009 and prior to that served as the Minister for Veterans' Affairs and Minister Assisting the Minister for Defence in the Howard Government.
He also held a number of Parliamentary Secretary roles in the Foreign Affairs, Trade and Immigration, Multicultural and Indigenous Affairs portfolios.
As a former small business owner, Mr Billson understands the issues facing small businesses and is passionate about his portfolio. He is deeply committed to the enterprising women and men working in in the 'engine room' of our economy and to ensuring Australia is the best place to start and grow a business.
Having grown up in a community not without its challenges, Mr Billson firmly believes a person's postcode should not determine their potential. His motto 'positive, passionate and persistent' captures his approach to his work for those he has the honour to represent.
Mr Billson is married to his sweetheart Kate and the proud father of four children.
Send me a message
---
GET IN TOUCH WITH THE AUTHOR