Author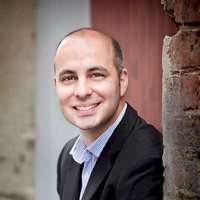 Bill Nikolouzakis
Bill Nikolouzakis, Director Nyko Property
---
Bill Nikolouzakis is the founding Director of Nyko Property. With over 12 years' experience in both property marketing and banking, Bill knows what it takes to make property investment and development ventures successful. Bill holds a full Estate Agents Licence, in addition to several financial services and management accreditations.

Bill is a seasoned investor with a banking background – positioning him ideally to assess each project from a holistic standpoint. Bill's unique skill set allows him to swiftly identify properties with the best opportunity to perform as investment vehicles.
Bill manages daily operations at Nyko Property whilst mentoring administration staff and Key Account Managers.