AccountantsDaily is an exciting new digital resource that delivers daily news, analysis and reports, plus a host of feature articles, all geared to help Australia's accounting professionals drive business growth.
 
PEOPLE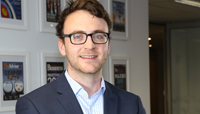 Michael Masterman, Editor
Michael joined Sterling Publishing in 2013 after several years' experience in financial services and accounting. He has completed a double degree in commerce and economics at the University of Canberra, and a master of journalism and communications at the University of NSW.
Mitchell Turner, Cadet Journalist
Mitchell is currently completing a double degree in law and communications (Journalism major) at the University of Western Sydney. Before joining Sterling publishing Mitchell assisted in the establishment of a business publication for the South Sydney Business Chamber.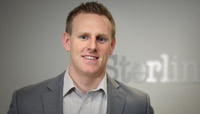 Nathan Beach, Sales Manager
Nathan relocated from Ontario, Canada in 2012 to join the Sterling Publishing team, having completed his Diploma in Sales and Marketing at Niagara College in 2010.  Nathan has also attained his Canadian Sales Professional Association certification. While at university, Nathan competed for the men's varsity volleyball team and earned the Canadian Colleges Athletic Association National Scholar Award for excellence in both academics and athletics.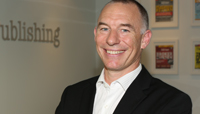 Alex Whitlock, Group Publisher
Alex is a veteran in mortgage and financial services publishing. Following several years working in the publishing sector in Hong Kong with titles such as the Far East Economic Review, Alex launched Australia's first independent mortgage industry magazine in 2001 and has since successfully launched and published a number of other titles for mortgage, financial services, investment and real estate professionals.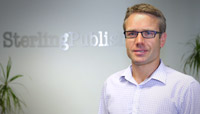 Blair Dods, Head of Digital
Blair has worked in the online industry since graduating from university with a Bachelor of Commerce majoring in marketing in the late '90s. Having dabbled with the Internet while studying at the University of Otago, he knew immediately the area he wanted to focus his career on. In New Zealand, Blair established several online businesses and also worked for many of NZ's leading media companies in marketing, product development and management roles. Recently arrived in Australia, he is looking forward to driving online growth for Sterling Publishing's wealth suite and continuing to expand the digital side of the business.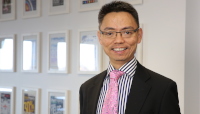 Lawrence Lau, Accounts and Compliance Officer
Lawrence joined Sterling in 2010 with years of experience gained working in senior positions with international corporations, including Xerox, NRMA, Nestle, Myers, Westpac and American Express, and SMEs in a management, finance and accounting capacity. He has a proven track record creating and implementing growth strategies for evolving businesses. Lawrence has an undergraduate degree in information technology, an MBA plus a M.Prof.Acct; he is also currently completing a post-graduate law degree.